SALUTE TO AMERICA
Every year, Independence Day festivities are celebrated throughout the United States. It's a time to celebrate and thank those before us for founding this great country. Regardless of where you are, many choose to celebrate it the same way: with fireworks, patriotic music and a lot of hotdogs. If you are looking for a festival to celebrate the land of the free and home of the brave, there is no better place than Jefferson City's Salute to America! 
Patriotic Opening Ceremony
Salute to America kicks off each year in true patriotic fashion with an opening ceremony honoring our heroes.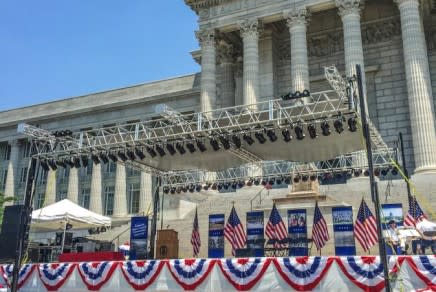 Salute to America Parade
As the marching band fires up, prepare for one highlight of this Fourth of July celebration - the parade! Families gather along the route as it winds through Jefferson City's picturesque, downtown streets. The hometown flair of this parade not only makes it unique to the community but offers excitement for all ages.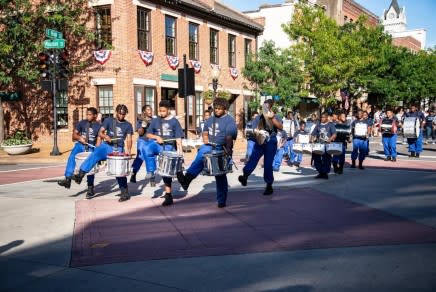 Little Mr. and Miss Independence Contest
Prepare for cuteness overload as pageant contestants ages 4-6 compete for the crown in the annual Little Mr. and Miss Independence Contest. Winners of this contest receive a trophy, crown, sash, $100 (courtesy of River Region Credit Union), and other prizes and become the ambassadors of the next year's celebration.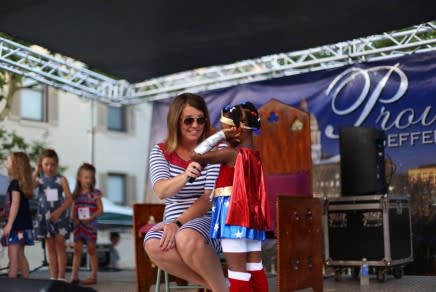 Kids Zone 
The kiddos will have a ball in the Kids Zone! Enjoy a variety of activities, including a petting zoo, free books from Scholastic, and plenty of fun games.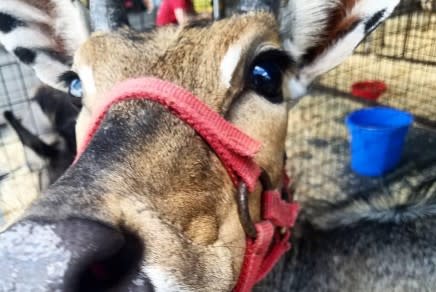 Red, White, and Boom Sky Concert
At last, the moment we've all been waiting for, the pièce de résistance, drumroll please…the Red White and Boom Sky Concert! Bring your lawn chairs or blankets and relax as the capital city proudly presents one of the largest fireworks displays in the state. Spectators will "ooh and ah" over the spectacle as brilliant lights soar high above the Missouri State Capitol dome before dissolving into the night sky.
Find the full schedule at SaluteToAmerica.org!