If you're anything like us, nothing caps off a delicious meal or a long workday like a sweet treat. JCMO hosts a variety of options to satisfy your sweet tooth, whether you're a cake person, an ice cream lover, or a person who just needs a lil cookie as a pick-me-up.
Ice Cream Factory
Serving up scoops in a renovated service station, Ice Cream Factory will make your taste buds sing. The shop operates under the motto that ice cream makes you happy (accurate, if you ask us) and offers a vast variety of unique flavors. Go classic with caramel praline, tap into your Missouri roots with gooey butter cake, or get wild with Tiger King.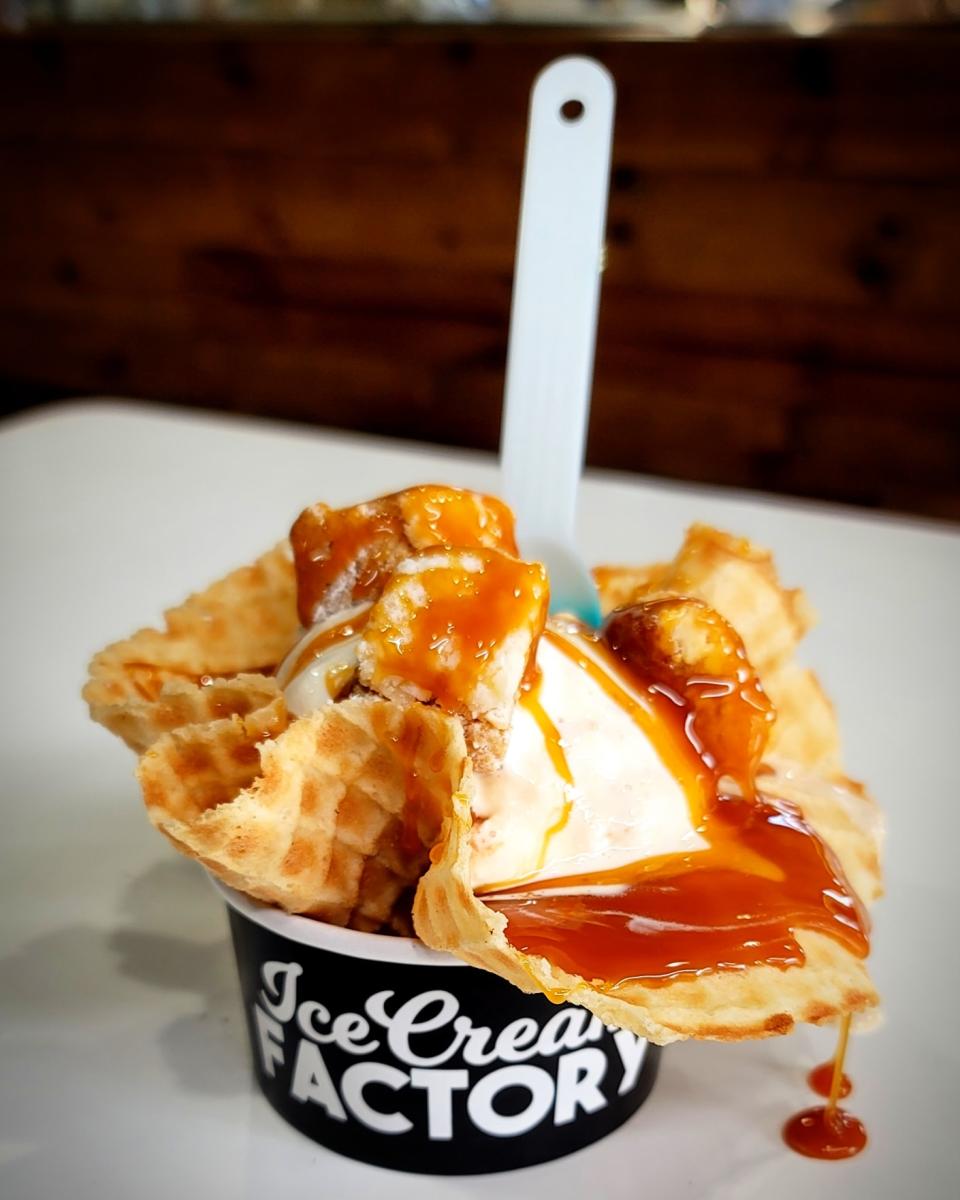 YoYums
A cup of flavorful frozen yogurt topped with tons (or just a few) of toppings of our choosing? Yes, please! YoYums lets you create a masterpiece with an assortment of flavors and toppings galore. Might we suggest cheesecake yogurt with graham crackers and cherries?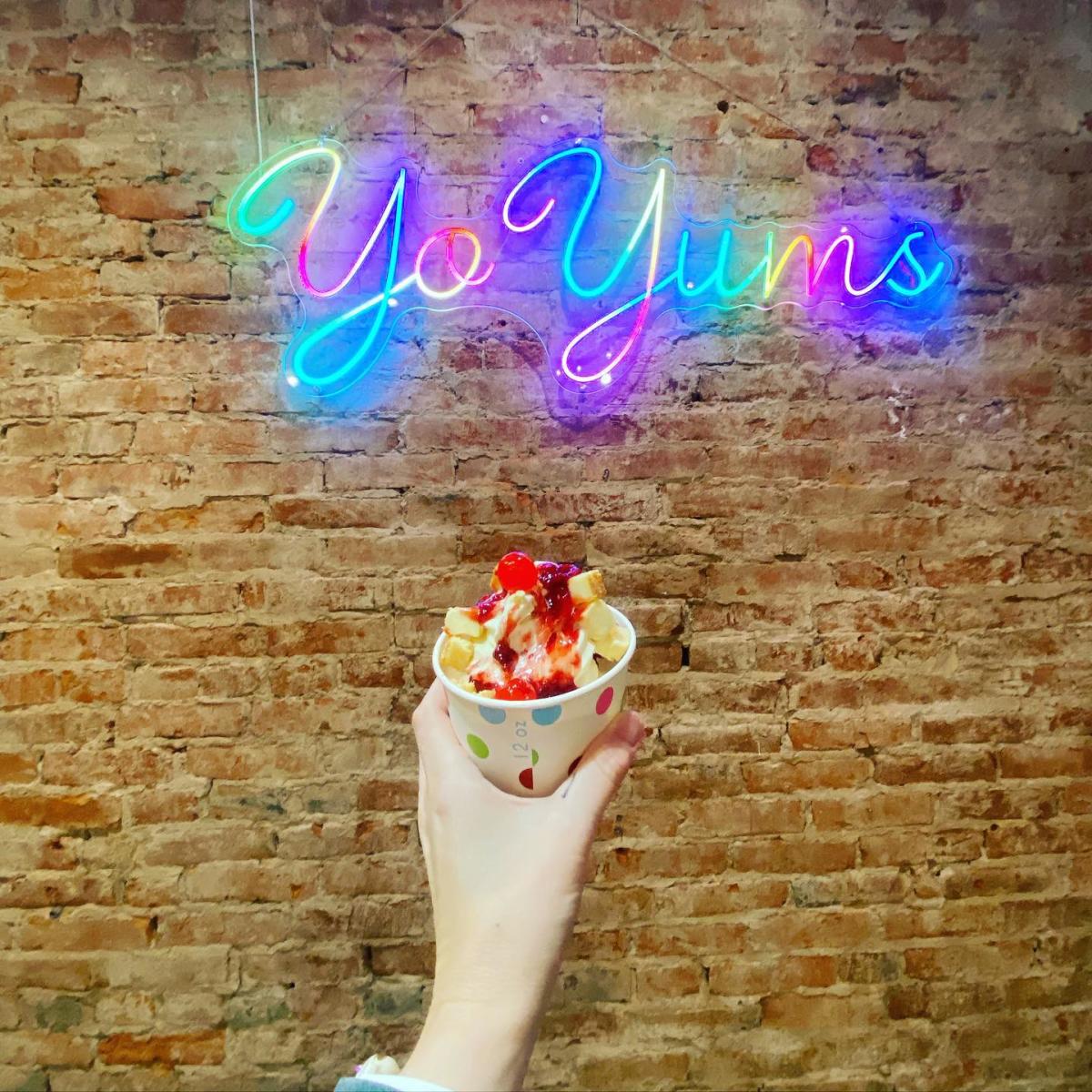 Alibi Cookies
Are you a cookie monster? You're in luck! Alibi Cookies, located in the heart of downtown, has just what you need. From deluxe apple pie and s'mores cookies to the foundational sugar cookies, there is much to choose from. Snag a six-pack assortment, have your favorite cookie mixed into a shake, or make it into an ice cream sandwich! If you stop by after hours, do not fear – the cookie bot outside the shop has you covered.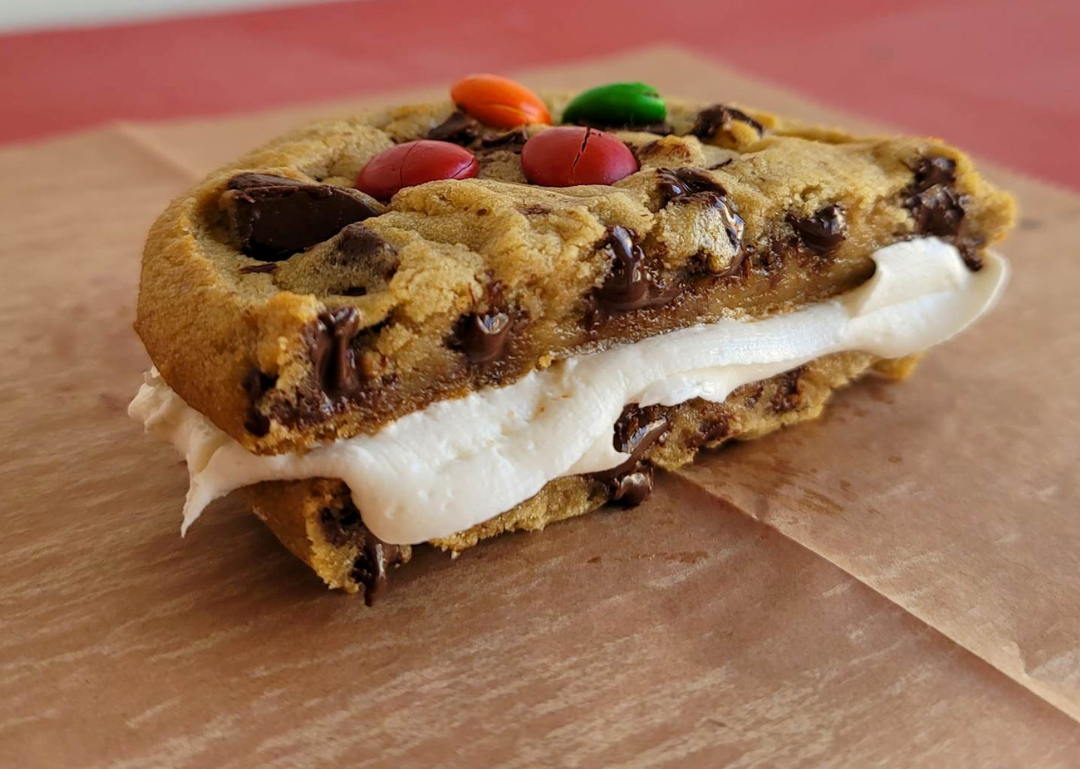 Plate & Pour Bakery
Macarons, scones, and cookies, oh my! Whatever your baked treat of choice, Plate & Pour likely has a delectable option for you. Peruse the bakery case, choose the prettiest macaron and a latte, and sit outside and enjoy the view of downtown Jefferson City.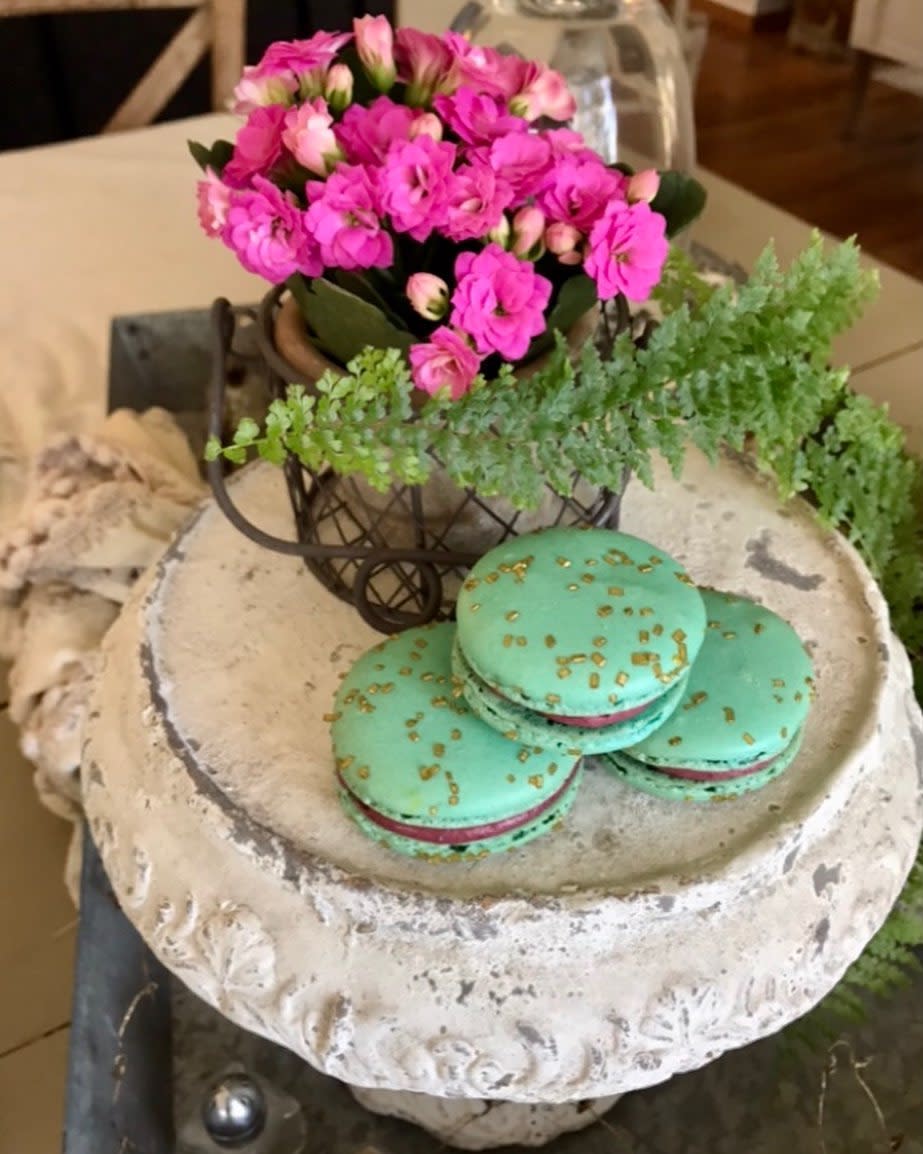 Central Dairy
No dessert trail (or visit to JCMO) is complete without a stop at Central Dairy. The nostalgic ice cream parlor offers an extensive list of flavors to top your waffle cone or if you'd like, you can dive into a sundae special or go all-in with a banana split.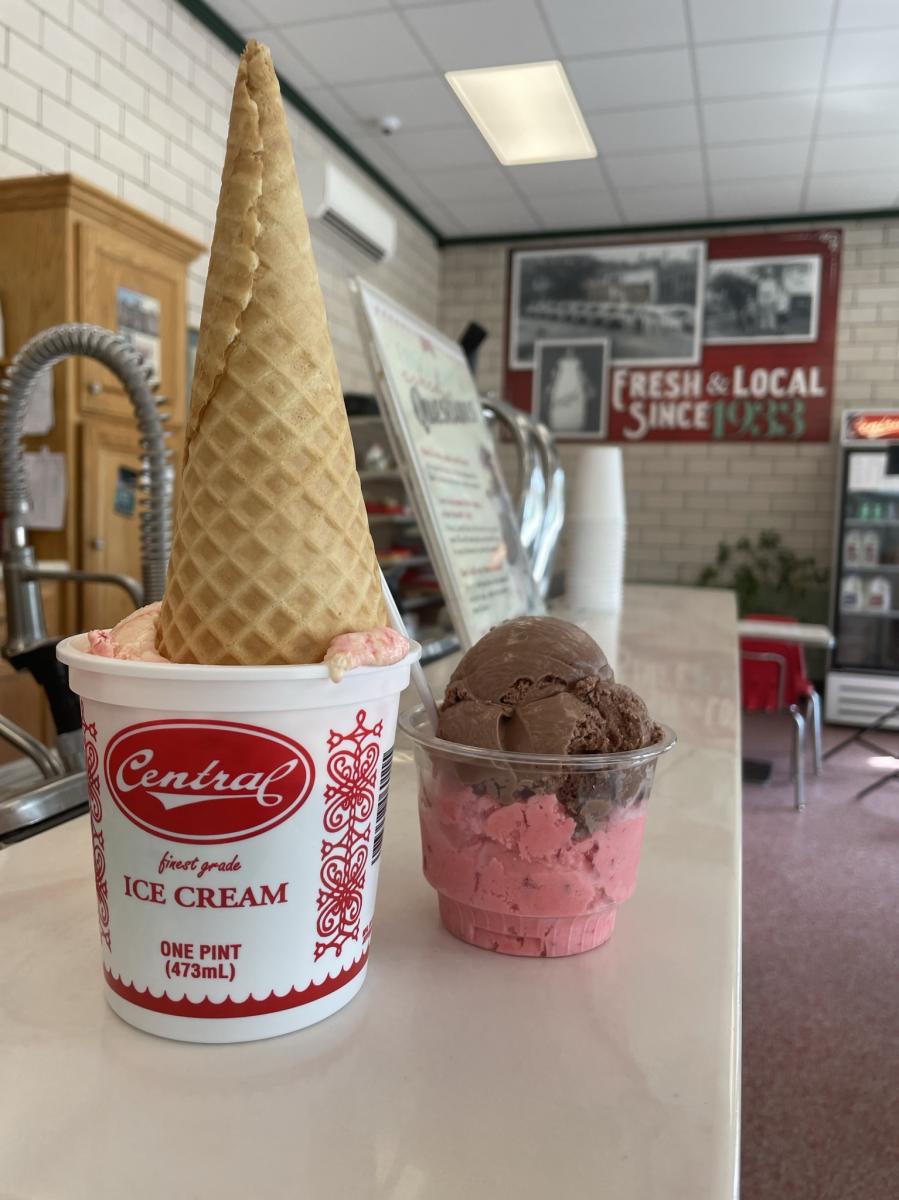 Pizza Underground, Prison Brews, Madisons, Arris' Pizza
On top of our dessert shops, many of JCMO's delectable eateries offer sweet treats to cap off your meal. Indulge in Madison's chocolate cake, or choose your favorite cupcake from the weekly options at Pizza Underground (triple lemon? Please and thank you.) If you're a baklava fan, head to Arris' Pizza, or grab one of Prison Brews' dessert pizzas to finish off your day!