Getting Here & There
Spanning 240 miles with 26 trailheads, the Katy Trail State Park has many ways to access this popular rail trail. Check out your options below and start planning your route to exploration!
Directions
Navigating to and from the Katy Trail or Jefferson City is a breeze! With the Missouri River Pedestrian/Bike Bridge, bicyclists can have peace of mind as they safely cross the bridge and river without worrying about vehicular traffic.
Begin your trek to the trail by accessing the Clay Street Trailhead Plaza where you'll pedal through the pedestrian lane, over the Big Muddy (make sure to take in the scenic view!) and make a few loops down The Skywalk. Follow Cottonwood St. to 4th St. until you reach the Katy Trail Spur. Ride the spur and you'll finally reach the North Jefferson City Trailhead! This path in reverse will bring you right back to the heart of the state's capital city.
Shuttle
If you'd like a lift to or from the Katy Trail, then consider booking a local shuttle service with Red Wheel Bike Shop, Katy Trail Shuttle or America Bicycle Journeys.
AMTRAK Missouri River Runner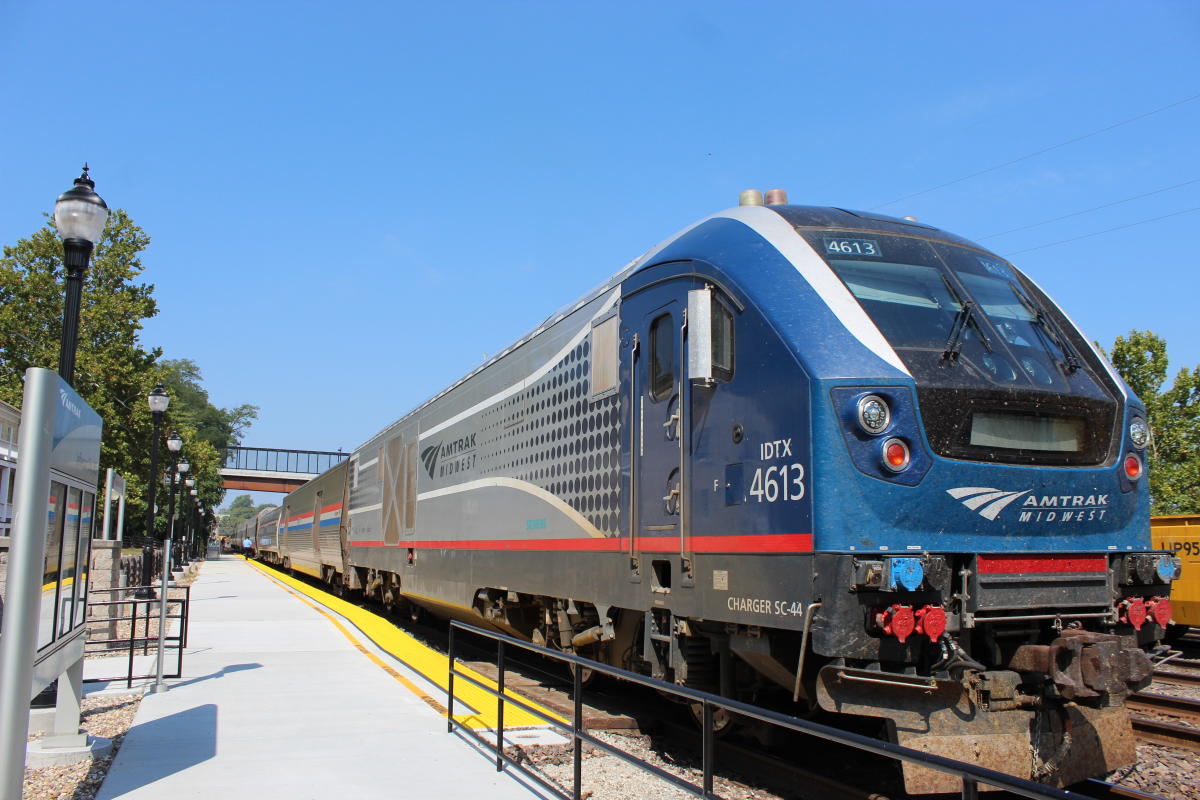 Did you know you can bring your bicycle with you on the train? For a small fee in addition to your ticket, you can ride to a neighboring community - Sedalia, Hermann and Washington have a station depot and close access to the Katy Trail - and ride back to Jefferson City. You're guaranteed scenic views from both the rail and trail!

For stops and things to do along the rail route, visit MoRiverRunner.com!
Riding the train to Jefferson City without your bike? Check out these historic and arts/entertainment attractions within walking distance of the depot!
Welcome to Missouri's historic capital city! Jefferson City is the heart of the Amtrak Missouri River Runner route with the station's location ideal for those planning a trip to…
Welcome to Missouri's historic capital city! Jefferson City is the heart of the Amtrak Missouri River Runner route with the station's location ideal for those planning a trip to…
Welcome to Missouri's historic capital city! Jefferson City is the heart of the Amtrak Missouri River Runner route with the station's location ideal for those planning a trip to…