There are few things better than a good cup of coffee in hand. It's a boost of motivation on sluggish mornings, helps us power through to Friday, and is a good companion to your favorite book. Whether your taste buds crave a full-flavored latte or a dark roasted cup of black coffee, Jefferson City has the bean for you.
Three Story Coffee
Three Story Coffee touts a menu chock full of cold brews, lattes, and seasonal items that will make sure you come back for more. In a hurry? Three Story Coffee also sells cans of their original cold brew for those on the go. And, as an added benefit – you will not only enjoy a delightful cup of coffee, but also support Three Story Coffee's incredible mission: to tell the stories of bean farmers around the world.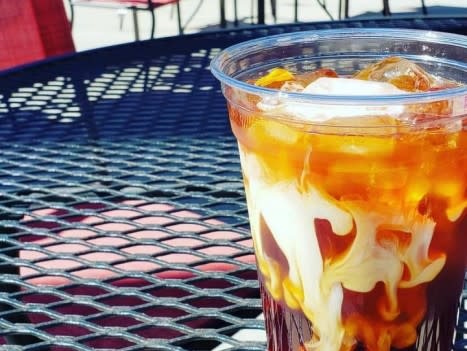 Yanis Coffee Zone
If you're one for sweet treat lattes, Yanis Coffee Zone is a must-try. With an expansive list of flavors, Yanis covers your craving, whether it is an Americano or a caramel apple latte. If you're visiting around lunchtime, choose from a mouthwatering menu of authentic Greek food. Don't forget to snag a slice of baklava!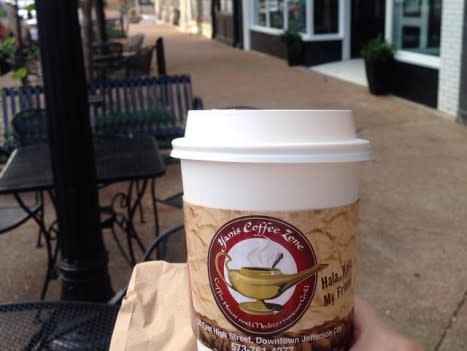 High Rise
Nestled in Jefferson City's bustling downtown, High Rise is not to be missed. Proudly serving Missouri-brewed Messenger Coffee, High Rise has a menu of delectable brunch items and baked goods that will make your taste buds nostalgic for the rest of the day. Snag a latte and a scone and sit on the gorgeous patio as you watch the world go by or gather your best brunch bunch and catch up on life over cold brew and huevos rancheros.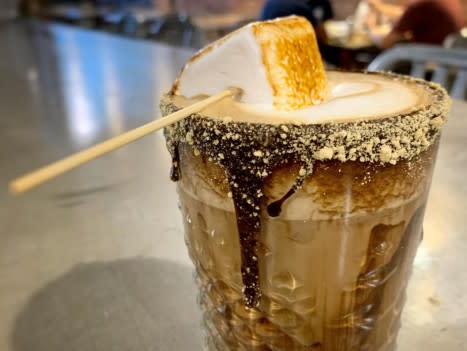 Bare Knuckle Roasting Co.
Prefer your morning brew at home? Snag a bag of beans from Bare Knuckle Roasting Co., a locally owned and operated roastery. Try the Ol' Standby for a more traditional roast, or the Tanzania Zombezi for a fruitier start to your day.